This event took place during the first week of July in a little town called Agard on the Velencei Lake near Budapest. The Hungarian Rett Syndrome Foundation made this special holiday for Rett girls possible.
We rented a house near the beach on the lake. The house was well equipped, with enough rooms for 20 women of all age and a huge garden with swings and rocking beds. Seven Rett girls took part, three were with moms and four without parents but accompanied with four volunteer female students who were therapists for at least two years.
One experienced therapist was with us all the time and was responsible for the therapies and program for girls. The music therapist was with us two days. The hydro therapist and dog therapist were visiting us too. Two typical siblings, six and seven year old girls enjoyed this summer camp with us. And finally a little black female puppy made this vacation memorable for all the girls.
It was a very hot five days and we all swam in the lake everyday. Girls were out a lot sunbathing and taking walks with their assistants.We visited the Spa and this was, in my opinion, the best part of the holiday since Rett girls adore swimming in the warm water.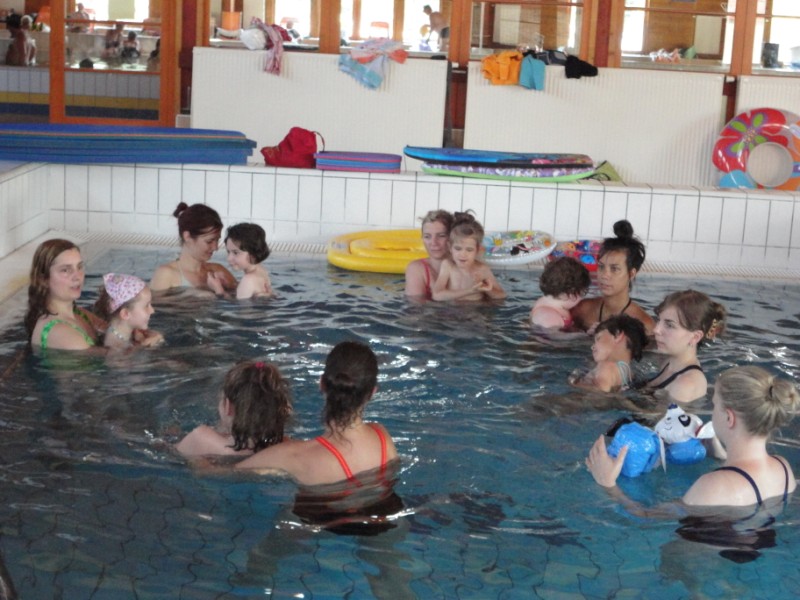 We cooked every day. Some of the girls are on special diets and we had limited funds so no restaurants or lunch deliveries this time.
I am so happy that we all had a great time and made new friendships. The parents had five days to relax and sleep through the night while we took care of their daughters. For some of them it's the only five days a year when they can have some time for themselves and other members of their families and we find that very important.